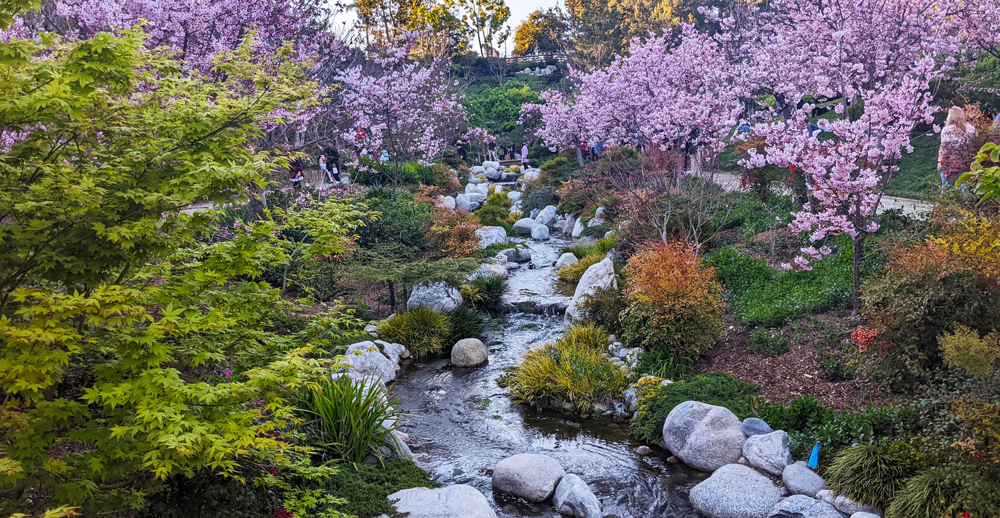 The Japanese Friendship Garden is an accredited museum that offers a variety of educational programs, exhibits, and cultural festivals to enhance appreciation and understanding of Japanese culture. Over 330,000 visitors from the United States and internationally attend the garden annually. JFG opened to the public in 1991 and is an expression of friendship between San Diego and its sister city, Yokohama. The garden is inspired from centuries-old Japanese design and techniques that showcase JFG's living exhibition comprised of plants and florae native to Japan and San Diego.
Kyocera is a proud sponsor of the annual Cherry Blossom Festival that takes place at JFG in Balboa Park on March 10-11th, 2023.  Tickets are available by visiting: https://www.niwa.org/cbw 
The cherry blossom, or Sakura, is a prominent symbol in Japan that celebrates nature and renewal. In honor of this very special time in Spring, enjoy special savings on all Kyocera pink knives, peelers, kitchen knife sets and travel mugs.